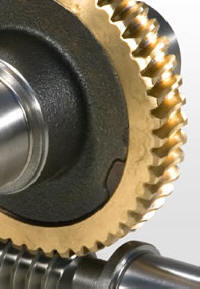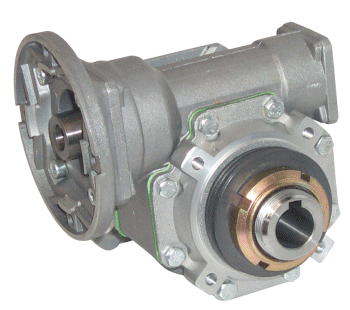 For many years American machine designers have used stand-alone torque limiting devices from the shear pin to a wide range of torque limiting gadgets. The purpose of these Torque Control devices is to prevent costly damage to driven machinery, loss of production time, and extensive jamming of processed material in a wide variety of machinery.

Before the concept of the Integrated Torque Limiter (ITL), and with other systems, the machine designer is forced to either use very simple and low cost solutions such as the Shear Pin that does limit torque effectively but leaves the machine user with a perceived breakdown that must be repaired for production to resume.
Shear-Pins were replaced with more complicated "Gadgets" that used a wide variety of springs, splins, air-bladders, and other mechanical systems employed to limit torque while self resetting after the overload or jamb was cleared. The ideal location for these devices is at the driven load, which means high torque, large size, significant added inertia, high installed cost, and an additional service parts item. However, these torque limiters allow the designer to adjust torque to a preset limit, and have a reasonable anticipation that torque will be limited safely.

PROBLEM SOLVED: With the ITL system, the torque limiter is located close to the driven load, can handle high torque, ads very little size and no increased inertia, and is far less expensive than stand alone torque limiters such as Zero-Max's Torq-Tender, Mayr torque limiters, Autogard, Centric Clutch, or Ferguson as well as torque limiting couplings, slip clutches, and sprockets such as those offered by Morse, Browning, or Dalton

The ITL specifications are available in our standard X, K, and H worm gear reducer catalogs. For engineering & application assistance please contact our engineering department at TVT America.