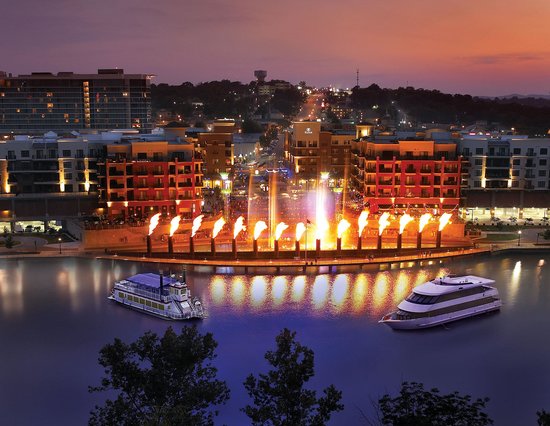 Branson? Why Branson?
Why is TVT America's offices located in the little Ozark Mountain town of Branson, Mo...population 10,365. Not New York City, NY, not Chicago, IL, not Milwalkee, WI, and definitely not Beloit, WI. Nothing against those lovely places, we have the best customers in the world and they're in big cities and little no-stoplight towns all across America. Still, why would an International Power Transmission powerhouse be headquartered in Branson, Missouri?
Well... have you been to Branson? Some 10,000,000 visitors come to Branson each year to see the 10,365 folks that live & work here. 1,000 visitors for every man, women, and child...that's a lot of company.
As North American headquarters go, Branson's has its strengths to be certain. A love of life, fun, entertainment, hard work, family, taking care of guests, safe, clean, happy, affordable, friendly, thoughtful, educated, healthy, convenient, close by, small town with big city capabilities.. that's Branson. Come see us and we'll give you the tour.